How Can I Get an HGV Licence?
An HGV licence is obtained through passing training and examination.
At Euro 1 Training, we offer HGV and LGV lorry training for customers throughout Doncaster, Sheffield, Wakefield and the surrounding areas. Starting from £955, these courses will ensure you have the skills you need to operate an HGV safely and effectively.
Our experience trainers can help you get your HGV licence. Interested in training? – give us a call on 0800 859 5940 to ask about a course.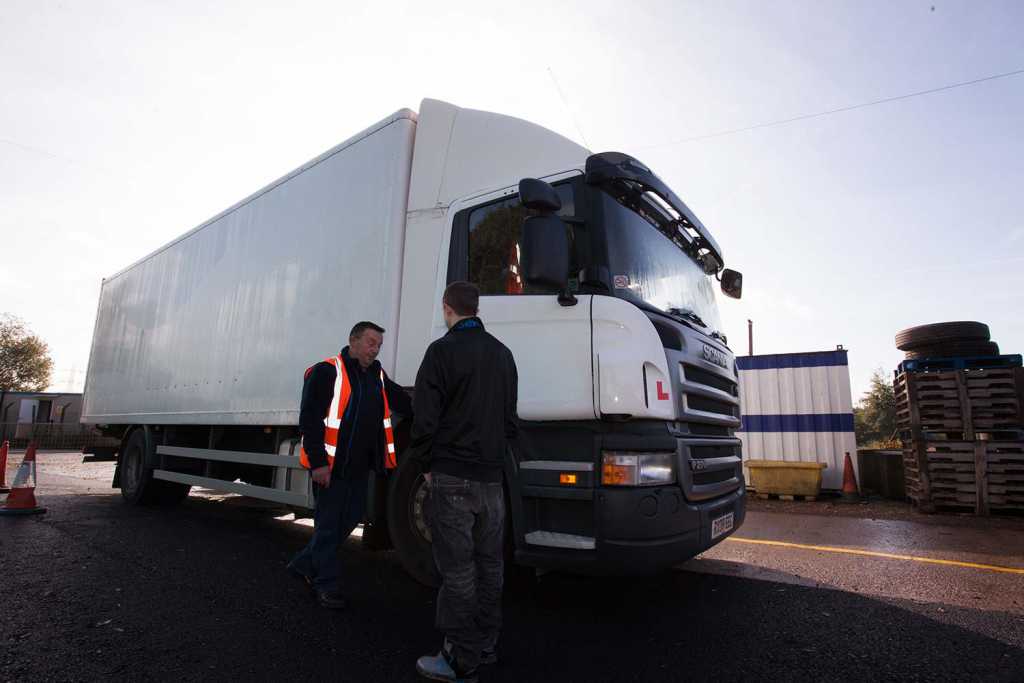 What are different types of HGV licence?
There are 4 different types of HGV licence:
C+E Licence
The highest ranking category, meaning the holder is licensed to drive the heaviest vehicles – ones that weigh over 7.5 tonnes and with trailers weighing more than 750kg.
C Licence
The most common license, this means the holder can drive a wide range of lorries and trucks.
C1 + E Licence
The holder can drive vehicles that weigh between 3.5 and 7.5 tonnes, with trailers that weigh over 750kg.
C1 Licence
This allows the holder to drive vehicles like transit vans.
You must be at least 18 years old to qualify for any of the licences.
Part 1 – Provisional license, medical exam and theory test
The first thing to do when aiming for your HGV licence is to get a provisional licence. Once that is done, you'll then need to take and pass a medical exam, and then you'll move onto the HGV theory test. The test itself has changed over the years – what used to be a simple two-part multiple-choice exam is now divided into a multiple-choice section and a hazard perception section.
The multiple choice section consists of 100 questions. Participants need to answer at least 80 correctly to pass the test.
The hazard perception test involves watching 19 videos containing a total of 20 hazards. The participant must identify the hazards and show they know the correct course of action for each one. 100 questions accompany this section – 67 must be answered right in order to achieve a pass.
Part 2 – Case study test
The participant will need to work through seven case studies on a computer, each one accompanied by 6-8 multiple-choice questions. 40 out of 50 is the pass mark for this test.
Part 3 – Driving ability test
After you've passed your theory test, you can take your practical test. It consists of a 90 minute exam that includes vehicle safety questions, off-road exercises and practical road driving.
The practical driving will be judged on similar criteria as you would if you were taking your practical driving test for a normal road car. The off-road section includes an 'S'-shaped reverse into a bay, and a demonstration of uncoupling and recoupling if a trailer is being used in the test.
Part 4 – Practical demonstration test
These are practical tasks that don't include driving. Participants will be tested on:
Loading the vehicle in accordance with safety regulations
Stopping trafficking of illegal immigrants
Assessing emergency situations
Reducing physical risks to themselves and others
Carrying out a walkaround check of their vehicle
A score of 20 points for each section is available, and 15 out of 20 is the minimum pass mark for a section, but the overall minimum pass mark is 80/100.
Once you have achieved your HGV licence, you will need to renew your licence every five years until you are 65. For people aged 65 or older, annual renewals are required.
---
Euro 1 Training are proud providers of HGV Class C licence training for customers throughout Doncaster, Wakefield, Sheffield and the surrounding areas.
We offer tailored driver training with a practice area at our Doncaster site, available for individuals or groups. Prices start at £955. If you'd like to know more, please get in touch with us today and we'll be happy to help.