Counterbalance vs Industrial Reach Forklifts
When it comes to forklifts, there are many types to choose from, each with their own unique characteristics and jobs they're suited to. Forklifts are invaluable for intralogistics and moving heavy loads but, depending on your premises and requirements, different businesses will benefit from different kinds of forklift. Consider what you will be using your forklift for and what processes you want to optimise before choosing any new machinery and training employees.
To help you learn more about the kinds of forklift available, we've put together a comparison of two of the most popular types: counterbalance forklifts and industrial reach forklifts.
Counterbalance forklifts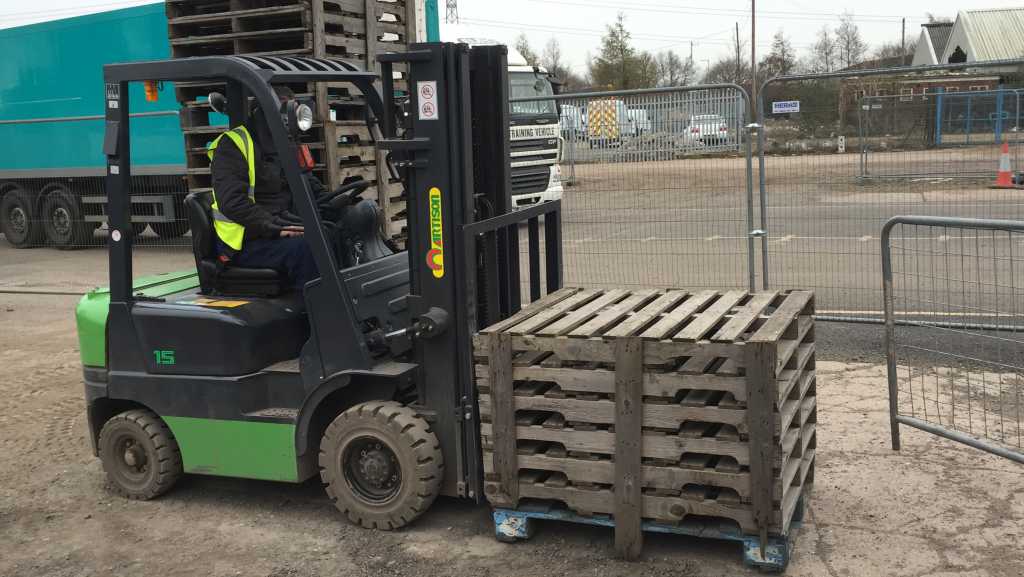 When you picture a forklift, you will likely be imagining a counterbalance forklift as these are the most common kind. Counterbalance forklifts are very versatile and are available in three or four wheeled models, have two forks protruding from the front of the machine, and have a counterbalance weight in the back of the truck to ensure loads don't create an imbalance.
Counterbalance forklifts can vary quite a lot between models, so you will be able to select a piece of machinery which suits your individual needs. Different models will have different specifications, allowing you to deal with different load capacities, handle different terrain, and will rely on different sources of power – for example, electricity, gas or diesel.
Industrial reach forklifts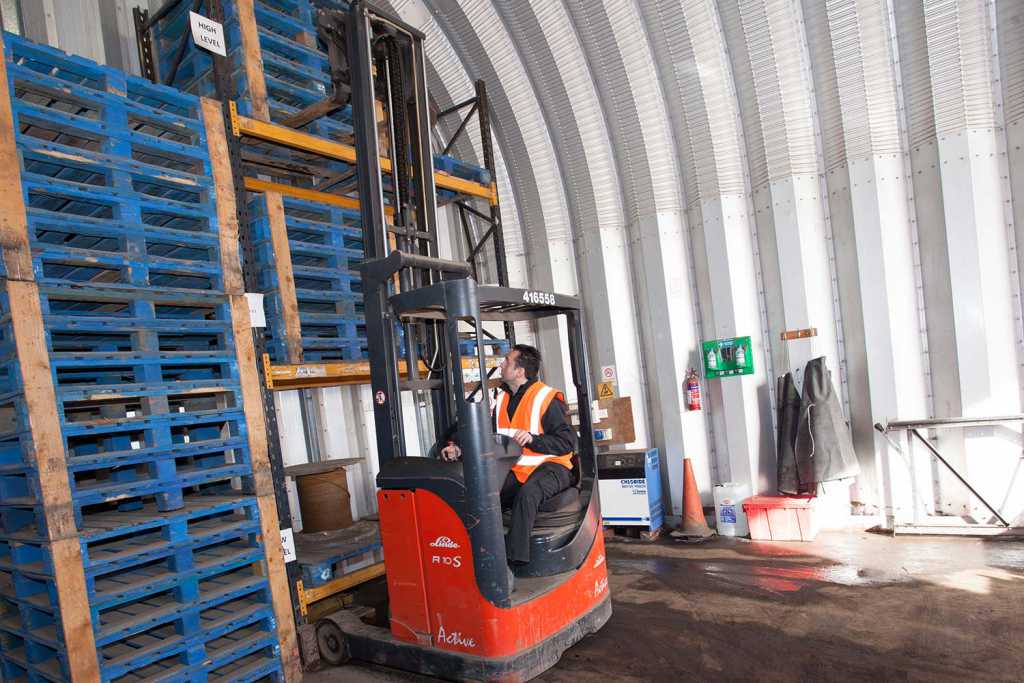 Industrial reach forklifts are another common forklift, primarily used in warehouses. They can be recognised by their excellent lift height, forks placed on the side of the machine and quite compact size. These machines are very useful for stacking and moving loads in warehouses with tall racks.
The forks of the industrial reach can extend well into racks, thanks to the forklift's stabilising legs which also prevent the need for a counterbalance. With the great lift height and fork reach, this is a a handy piece of equipment which works well in tight spaces.
Counterbalance vs industrial reach overview
Counterbalance

Industrial Reach

Forks protrude from the front

Forks protrude from the side

Counterbalance weight in the back of the machine to
balance forklift with load

Stabilising legs to balance the forklift with the weight of the load

Handle loads at greater heights

Used across a variety of terrains with models suitable


for indoors and outdoors

Only really suitable for indoor usage – for example, in a warehouse

Can be electric, gas or diesel power

Larger turning circle so needs a decent amount of space to manoeuvre

Great manoeuvrability and can easily work in tight environments
There are many differences between these two common kinds of forklift which make them suited to different jobs. Furthermore, these clear differences mean that it's important that machine-specific training is carried out for operators – operating a counterbalance forklift will require different skills and knowledge to operating an industrial reach forklift.
Euro 1 Training provide professional plant machinery training courses to clients in Sheffield, Wakefield, Goole and the surrounding areas. From forklifts to HGVs, our accredited courses will teach you to become a competent operator, learning practical operating skills, health and safety fundamentals, how to inspect machinery and how to troubleshoot problems. Contact our specialists today with any enquiries regarding our courses.