How do you become a Plant Machinery Certification Trainer?
Here at Euro 1 Training we understand that you will want to ensure you get the best plant machinery training possible when looking to gain certification. We think that our courses and training providers offer top quality training which will set you up for a fruitful career in construction.
As our course leaders are at the heart of our service, this article will be talking about the level of skill these staff members require and how you become a trainer.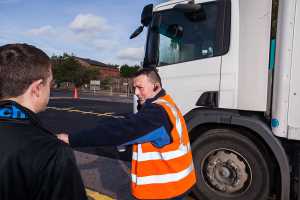 Trainer requirements
First and foremost, any good, competent trainer needs to have relevant, hands-on industry experience themselves. Having experience in being a plant machinery operative helps you understand the requirements of the role and the specific piece of machinery you are working with. All Euro 1 Training's course leaders have practical industry experience, having worked with the machinery that they offer training for, so you can rest assured you are getting trustworthy training from an expert.
We have ensured that our instructors meet the general industry approved code of practice (ACOP) guidelines. These state that trainers need to have practical and theoretical knowledge of the equipment they are teaching about. This allows the trainer to put instruction into context, provide valuable knowledge about real life working environments and health and safety. To help ensure all these criteria are met, many instructors take tests themselves to prove their knowledge is of a sufficiently high standard.
Depending on the plant machinery being instructed, a trainer may also hold/require:
A particular vehicular licence

A certain number of months'/years' experience as an operative

Health and safety certifications

First aid qualifications

Managerial/advanced technical level certifications

Attributes
Further to the practical experience necessary, a good trainer – such as those at Euro 1 Training – will have several specific personal attributes too. Generally, these are 'people skills' which will enhance your ability to teach. Examples include:
Strong verbal and written communication skills

Good at relationship building

Patience and clarity

Confidence to lead groups

Our courses
As well as our training team being well-qualified, our company as a whole has a great reputation. As a well-established plant machinery training provider, we have had over 25 years to broaden the range of plant machinery training offered and hone our courses. The content and training quality of our courses is recognised by major industry bodies who have accredited the courses we provide. These include:
Driving Standards Agency (DSA)

Construction Plant Competence Scheme (CPCS)

National Plant Operators Registration Scheme Ltd (NPORS)

Independent Training Standards Scheme and Register (ITSSAR)

Construction Awards Alliance (CAA)
Euro 1 Training provide high quality plant machinery training courses to clients in Sheffield, Doncaster, Wakefield and the surrounding areas. We have over 25 years' experience providing certification courses which are led by experienced trainers with industry backgrounds.
As a well-established and widely accredited training provider, we can offer our clients a wide range of machinery certification options, including for forklifts, LGVs and excavators. Contact our team today to organise training, or for more information about our services.