4 Clever Lorry Advertisements
We are surrounded by advertising almost every waking minute of our lives, from TV commercials to targeted advertising on social media and websites that we visit. We also see many advertisements when we're out and about, too, known as Out Of Home advertising.
The most common types of OOH advertising are billboards and advertisements in bus shelters, but there's another type of advertisement we often see on the road: lorry advertisements.
1. The Coca-Cola Truck
The most famous, most recognisable lorry advertisement only appears at Christmas: the Coca-Cola truck. Accompanied by the equally-famous "Holidays are Coming" song and a TV advert, the truck often makes appearances at various locations around the country, and is seen by many as the unofficial sign that Christmas is here. The first iteration of the advert appeared in 1995, created by advertising agency W.B Doner and spruced up by special effects giants Industrial Light and Magic.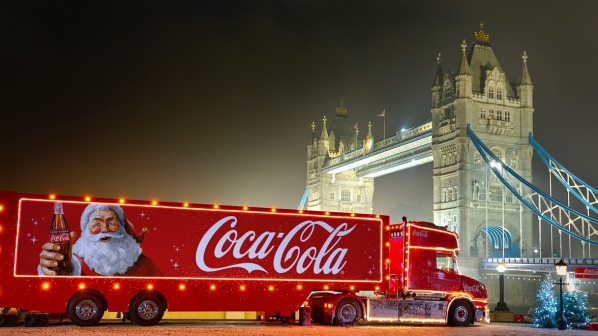 The Coca Cola Christmas Truck © THE COCA-COLA COMPANY
2. The Samsung Safety Truck
A revolutionary use of modern technology, this is an example of a company helping to improve and even save lives whilst boosting their own brand. The Safety Truck has a wireless camera attached to the front, which transmits a live feed of the road ahead onto an outward-facing screen on the back doors.
The aim of this is to help drivers behind the truck get a clear picture of the road ahead of the truck, which should give them a better idea as to whether or not it's safe to overtake, for example.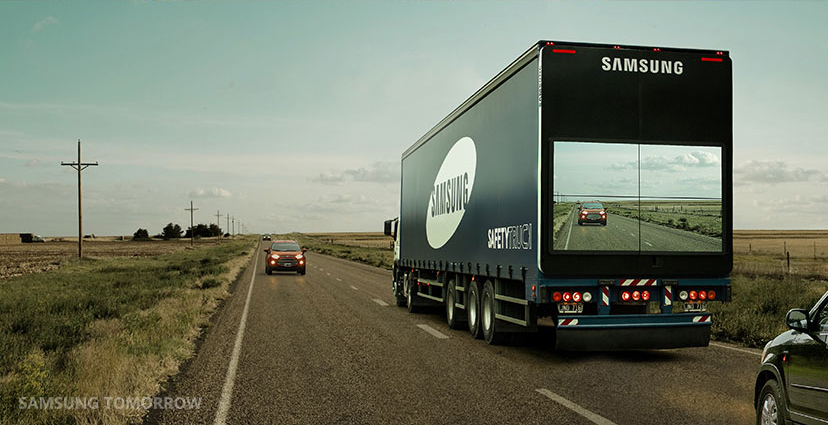 The Samsung Safety Truck © SAMSUNG
3. The Van Damme Split
In 2013, Volvo called upon the services of action star Jean-Claude Van Damme to advertise their range of trucks and the precision steering, but this wasn't your average celebrity endorsement. Van Damme used his strength, poise and nerves of steel to perform the splits between two moving trucks. This stunt was performed in one take, and at the time of writing the advert has 95 million YouTube views.

The Van Damme Split © AB Volvo
4. Eddie Stobart
This is not an advert in itself, more of an example of how one brand became symbolic of the revamped image of the haulage industry. When Edward Stobart took over the Eddie Stobart haulage company that was started by his father (who was called Eddie, unsurprisingly), he set about changing the way lorry drivers and lorry companies were viewed.
He implemented a shirt-and-tie uniform policy, insisted that all his drivers should honk the horn and wave back when spotted by members of the public, and insisted that the trucks should be kept in pristine condition at all times, even cleaning them himself on occasion.
Each truck was also named after a famous woman, and the name was printed on the front, which led to a culture of 'truck spotters' recording the names and registration plates of each different Eddie Stobart truck they saw on a specially-created site.
Over time, this truly revolutionised the brand, which now turns over £500m a year – its merchandise arm, which sells miniature trucks and other Stobart-branded items, is worth £3.5m on its own!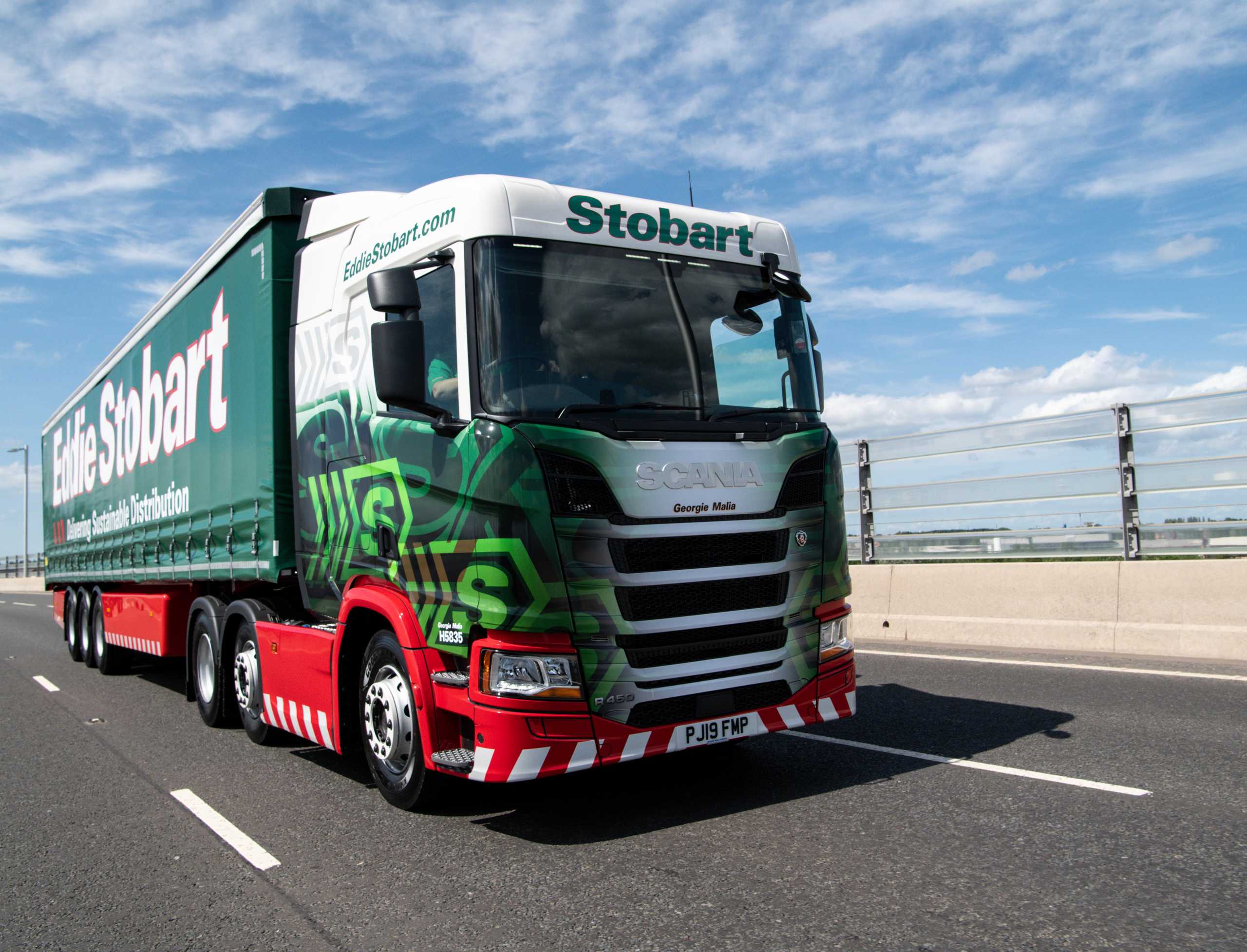 Eddie Stobart Lorry © Eddie Stobart
Four clever lorry advertisements there, taking on different forms and taking advantage of different mediums. From mobile screens to some brilliant business models, the lorry industry has benefited hugely from clever advertising over the years.
Euro 1 Training is proud to provide comprehensive HGV Class C and LGV Class C+E training for customers throughout Doncaster, Wakefield, Sheffield and the surrounding areas, having done so for over 25 years. If you'd like to know more about our training, please get in touch with us today and we'll be happy to help.